I AM STILL WORKING ON THIS PAGE ….. TOO MANY EXHIBITIONS TO FILL IN HERE!!
ORANGE IST DIE FARBE
(ORANGE IS THE COLOR)
Workshop-Hannover e.V.
September 2nd – October 10th, 2023
Hanover/Germany
NO PAST – FUNNY FUTURE
BBK-Celle & Hämeenlinnan Taiteilijaseura & Künstlerkollektiv 10+1
1.7.2023 – 13.8.2023
@ Culture Center Bus Station Hämeenlinna
Hämeenlinna/Finland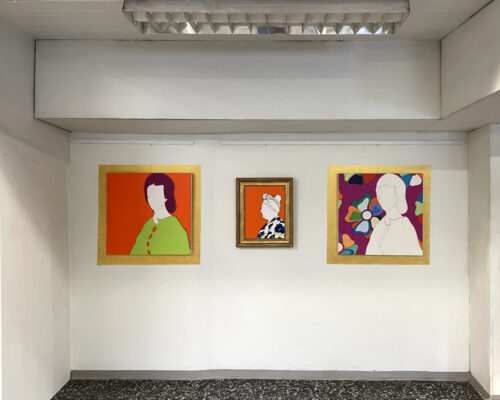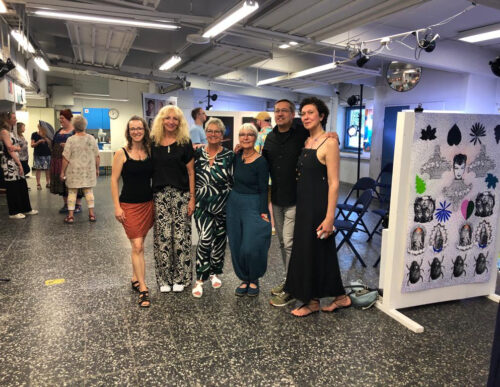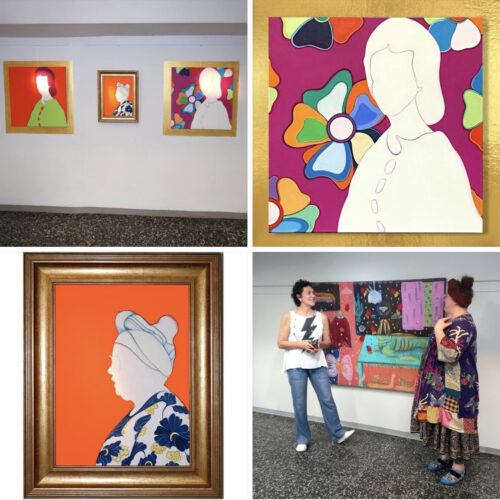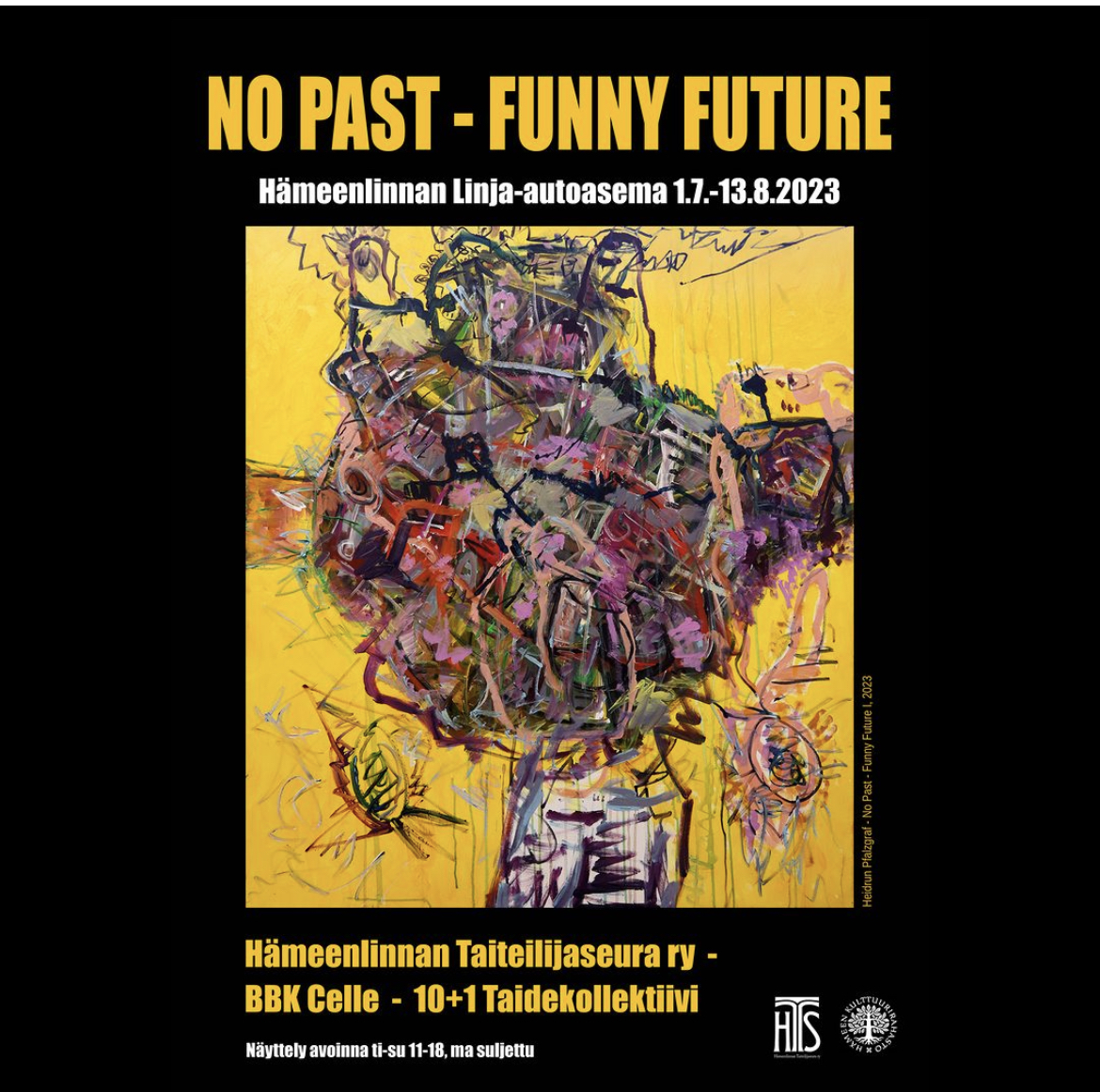 The collective exhibition No Past- Funny Future is on display in the new cultural space of Hämeenlinna bus station from 1.7.-13.8.2023. The exhibition features a total of 25 artists from CelLe.
Christel Aytekin, Horst Brune, Norbert Diemert, Julia Eckler, Erika Ehlerding, Heidrun Giese, Katharina Gröschner, Anna-Kaisa Haanaho, Jens Hemme, Eva Hennecke, Shahin Hesse, Niina Hiltunen, Angelica Holzbach, Anni Honkajuuri, Ismo Hyvärinen, Mari Isotalo, Ritva Kara, Anu Kirkinen, Satu Kiuru, Saija Lehtonen, Anni Jokinen, Silke Jüngst, Marion Kerns-Röbbert, William Knowles, Juha Laurikainen, Tommi Lundberg, Eira Lähteinen, Silja Merikallio, Serpil Neuhaus, Tarja Nurkkala, Sami Oikarinen, Heidrun Pfalzgraf, Tuuli Pollari, Kukka Rantanen, Kelyne Reis, Minttu Saarinen, Laura Saarivuori-Eskola, Ruth Schimmelpfeng-Schütte, Roman Thomas, Tuire Toivola and Elina Vänttinen.
. ENGEL & MENSCHEN & EMOTIONEN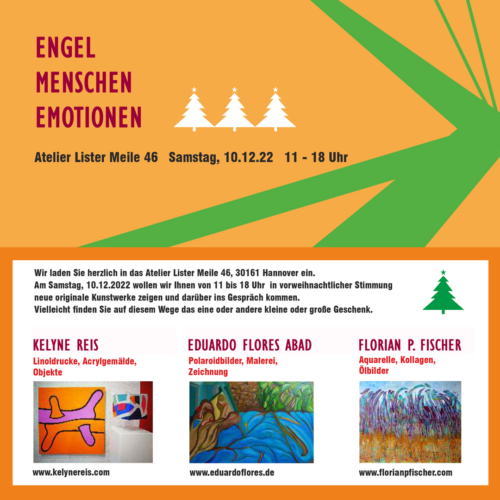 .JUBILÄUMSAUSSTELLUNG DER LISTER KÜNSTLER
im Neuen Rathaus – Hannover
04-27 MÄRZ 2022